September 23, 2015:

Zora in Arezzo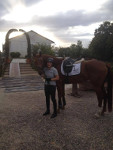 Fuerstin Zora and her owner Silvia Politi qualified to compete at the Italian championships in Arezzo!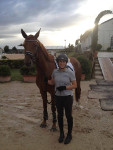 ---
September 2, 2015:

Visiting the boys in Germany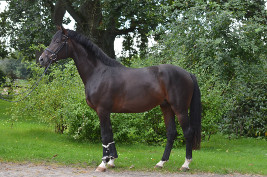 Bundeschampionate time in Germany! I made a quick visit to see Rock my Heart in training with Maria Lehnhardt and Camiano with Stephan Dubsky. Both coming along brilliantly and I cannot wait for the 2016 season to come!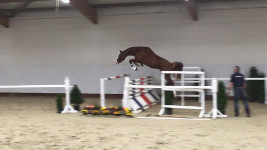 ---
September 1, 2015:

Fashion Hit is sold
August 30, 2015:

The tricolore gang did it! Premium alarm!


The tricolore gang did it!
Foal premium for Sir Aurelio, Lady Zinnia and Fashion Hit!!!
Congratulations to the new owners of my two boys!
---
August 27, 2015:

Colour is in the house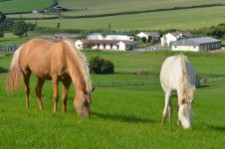 Glory and Ivory arrived from Germany and we are very much looking forward to their foals in 2016
---
August 22, 2015:

Crown Ivory rocks the Elite mare show!!!

AMAZING!!!!!! My little Crown Ivory rocked the Elite mare show today!!!! She is now a State Premium Mare!!! She also qualified for the Brilliantring and then came 5th overall!!!!!!! Just WOW!!!!
https://www.youtube.com/watch?v=mb9xJUW2Akc
---
August 2, 2015:

Staatspraemie for Hilkens Golden Glory
August 1, 2015:

BEF Futurity

We decided to take Waleria d'Amour and River of Love to the BEF Futurity at Catherston Stud. The two fillies did a brilliant job and gained a First and a Higher First. River of Love is the second best two year old in the country with her mark of 8.9. Very excited for next year!!!!
---
July 29, 2015:

WOW! Six mares in foal for 2016!

We are expecting foals by Don Index, Amadeo, Dream Boy, Clinton II, Dance Star AT and BlackEyedPeas!
---
July 28, 2015:

Crown Ivory does a outstanding mare performance test in Vechta

Ivory is the third best 3 year old mare doing the performance test in Vechta. Her total marks is 7.57 and we are just thrilled with this excellent result!
---